6:00 AM ET
CINCINNATI — Cincinnati Bengals rookie quarterback Joe Burrow admitted he occasionally gets distracted while preparing for his first game against the Baltimore Ravens.
Burrow can't help it. He knows he's supposed to be studying opposing defenses, but his eyes wander toward the other side of the ball. And it's hard to blame him. Ravens quarterback and reigning NFL MVP Lamar Jackson tends to have that kind of effect.
On Sunday, the two quarterbacks will square off for the first time in the NFL as divisional opponents when the Bengals travel to Baltimore to face the defending AFC North champions (1 p.m. ET, CBS). It's a matchup of two of the most talented young quarterbacks in the NFL.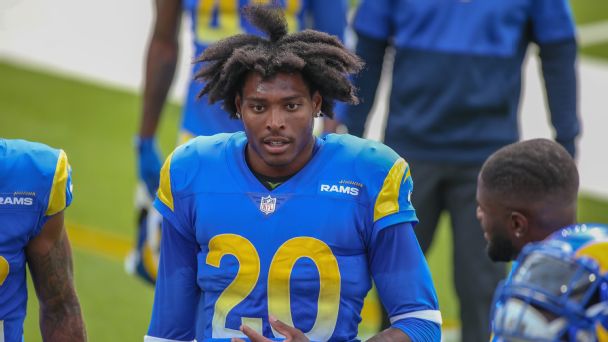 &#8226 Jalen Ramsey's 'swag is contagious'
&#8226 McCarthy and Garrett showdown
&#8226 Bucs return to Chicago with new identity
&#8226 Rypien the latest great QB in Denver?
&#8226 Raiders D struggles under Guenther again
"He's obviously one of the best players in the league right now, going back two or three years," Burrow said of Jackson on Wednesday. "He's unbelievable. He's fun to watch."
Both have been somewhat linked dating back to their high school days. Burrow