6:00 AM ET
KANSAS CITY, Mo. — Travis Kelce looked ready for a week at the beach after the Kansas City Chiefs claimed another narrow victory on Sunday, this one against the Atlanta Falcons. He was nursing the usual bumps and bruises that come from having to play a full 60 minutes.
He won't get that vacation, at least not until the Chiefs' season is finished. But after 14-1 Kansas City secured the AFC's top playoff seed and only first-round postseason bye, Kelce has some downtime ahead.
He sounded like someone looking forward to the prospect.
"To be able to get a week off or a week of preparation, a week of really locking in and getting the body right that late in the season is so key, and it's much-needed if you want to really make that playoff push and that's what you work your tail off for all season," Kelce said. "I'm just proud to be a part of this team, to be able to do it yet again this year."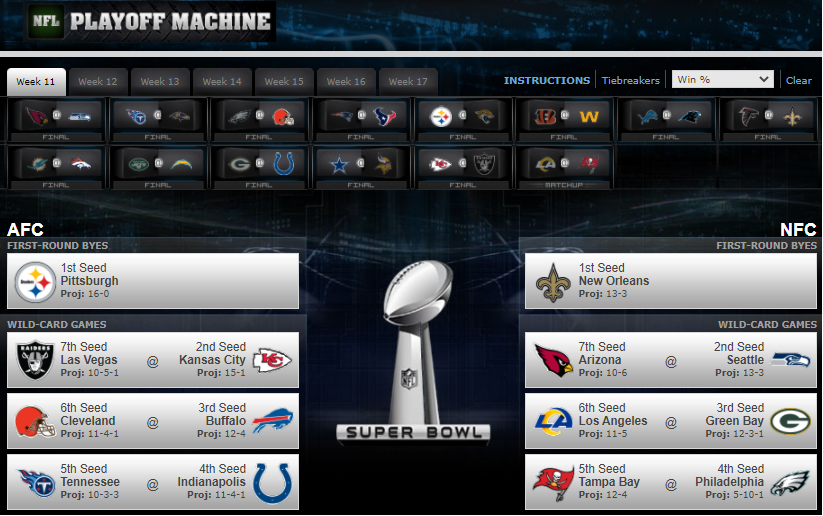 Here's how the postseason bracket looks at the moment and what scenarios lie ahead.
&#8226 Playoff picture (ESPN+) »
&#8226 Playoff Machine: