7:30 AM ET
CLEMSON, S.C. — Their bond began with a break-in.
It was June 2015. Midnight. Freshman defensive linemen Clelin Ferrell, Christian Wilkins, Austin Bryant and Albert Huggins broke into Clemson Memorial Stadium, as players have been known to do.
With playbooks in hand, they began running drills. There were a few hoots and hollers, as well, reverberating off the empty stands inside the stadium also known as Death Valley.
"That's when I kind of knew we've really got a chance to be special," Bryant said.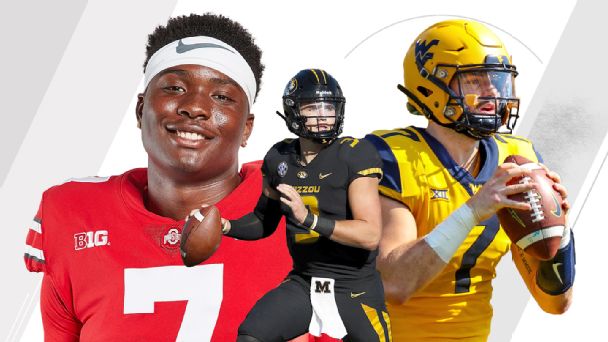 When: April 25-27
Where: Nashville, Tennessee
How to watch: ABC/ESPN/ESPN App
&#8226 Complete draft order: Picks 1-254 »
&#8226 Kiper's Mock Draft 3.0: New No. 1 »
&#8226 Pro days: Murray » | Haskins » | Lock »
&#8226 McShay's Mock Draft 3.0: Updated picks »
&#8226 Answering 10 intriguing draft questions »
&#8226 More NFL draft coverage »
Two weeks ago, that quartet — along with Dexter Lawrence, who joined the group in 2016 — was at Clemson's indoor practice facility wearing Power Rangers headbands. It was a reminder of the first time the five dressed up as their favorite superheroes on Halloween and engaged in a playful journey through campus.
It also