7:00 AM ET
Everybody is rested and ready for the second half of the MLB season, with several intriguing matchups right out of the gate. Here's what has our interest:
With the Braves facing the Padres this weekend, thoughts turn to the teams' young stars. If you were starting a franchise today and could choose one, whom would you pick: the Braves' Ronald Acuña Jr. or the Padres' Fernando Tatis Jr.?
Eddie Matz: Wow. That's a tough one. Like, impossible. They're both young studs who play premium positions up the middle and are positively oozing with the kind of flair and marketability that puts tooshies in seats. I'll be a little ageist here and go with Tatis. He's more than a year younger than the other guy, which means that when I give him a record-setting, 20-year, $1.2 billion contract to be the cornerstone of my franchise, I'll get more value on the back end of the deal than I would with that old graybeard Acuña.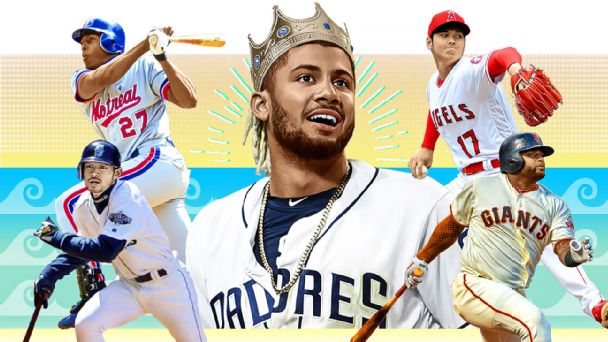 No one is more fun to watch than Padres shortstop Fernando Tatis Jr. Which made us wonder: Who wore the crown before he came around? Sam Miller
Sam