2:49 AM ET
Jeff PassanESPN
ESPN MLB insider
Author of "The Arm: Inside the Billion-Dollar Mystery of the Most Valuable Commodity in Sports"
You're looking at the wrong thing.
It's understandable. A bat goes flying in the air, end over end, propelled into the night in a fit of passion, and it inevitably draws every eye laid upon it. There is something magnetic about a bat flip, and the one Fernando Tatis Jr. unleashed Thursday night — the night he introduced himself to baseball's postseason with his trademark vigor — was oozing with polarity.
After watching it once or twice or 500 times — any number is acceptable, honestly — make sure to check the side view. And at the first half-flip or so of the 3½ revolutions of the bat's ultimate journey, pause it, slow it down, scrub it at quarter speed.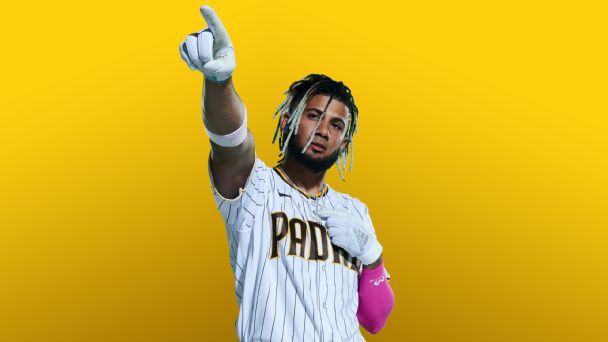 Since he was a child, Fernando Tatis Jr. has lived to play. This year, the game needs him just as much as he needs it. Jeff Passan »
Look at Fernando Tatis Jr.'s eyes.
For someone so jovial, so full of joie de vivre that it's