4:00 PM ET
PHOENIX — New England Patriots tight end Rob Gronkowski announced his retirement from the NFL on Sunday. His next stop will be Canton, Ohio, and the Pro Football Hall of Fame.
"There's never been a more dangerous tight end than Gronk, an intimidating presence who's been an outstanding receiver and blocker," said John McClain, the longtime NFL columnist from the Houston Chronicle who has a Hall of Fame vote. "The Patriots won't be as much fun to watch without him. I think he's a lock to be voted into the Hall of Fame in his first year of eligibility."
ESPN's Sal Paolantonio, who also has a Hall of Fame vote, agrees.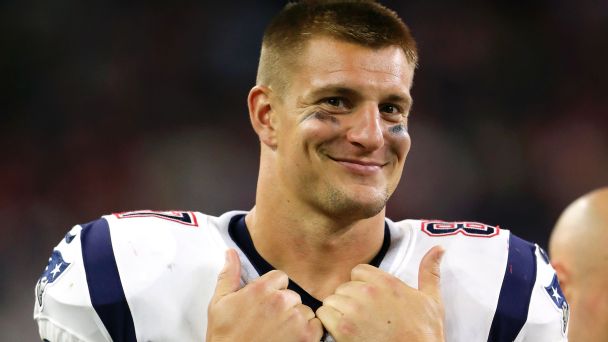 • Patriots tight end 'grateful for opportunity' »
• Brady, Edelman, others share farewells »
• HOF voters: Rob's worthy of first ballot »
• Why Gronk's decision wasn't an easy one »
• Gronk's greatest catches, plus Brady's fave »
• The majesty of the Gronk Spike | Video
"He has to be in the first-ballot conversation. He has the numbers, but his big-game brilliance and dominance set him apart," he said. "We just put Tony Gonzalez in first ballot. Gronk, in my view,