6:00 AM ET
Lindsey ThiryESPN
Close Covered Rams for two years for Los Angeles Times Previously covered the Falcons Has covered the NBA and college football and basketball
THOUSAND OAKS, Calif. — Los Angeles Rams coach Sean McVay felt hot, sweaty and fired up.
Sure, he was sitting in his home office, stuck behind a computer screen talking to his players, but that didn't stifle his passion as he readied for the season.
"I f—ing love football," McVay said, shifting in his seat. "And I love you guys."
Cooper Kupp laughed. Aaron Donald hydrated. Jared Goff smiled and nodded along.
It's all part of the Sean McVay experience with the Rams.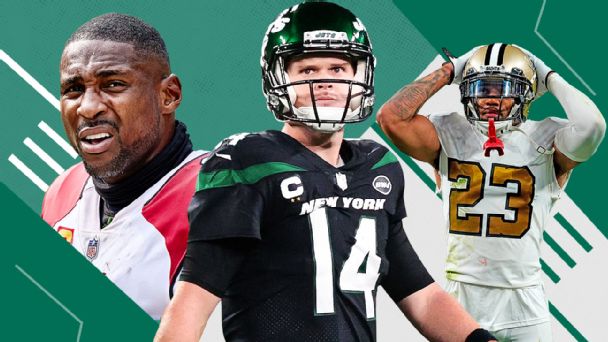 &#8226 Power Rankings: Every team's weakness
&#8226 Fantasy fallout: Believe in young WRs?
&#8226 Cowboys say offensive plan stays same
&#8226 What schedule change means to Bills
&#8226 Time on Patriots' side for Cam's return
The Rams are 4-1 as they prepare to open division play against the San Francisco 49ers (2-3) on Sunday Night Football (8:20 p.m. ET, NBC). It's the same start they had two years ago, when they eventually lost to the New England Patriots in Super Bowl