12:57 PM ET
HOUSTON — A day after the end of a tumultuous season, Houston Texans quarterback Deshaun Watson offered a blunt assessment of where the organization needs improvement.
When asked what he is looking for in a new head coach, Watson said, "We just need a whole culture shift.
"We just need new energy. We just need discipline. We need structure. We need a leader so we can follow that leader as players. That's what we need."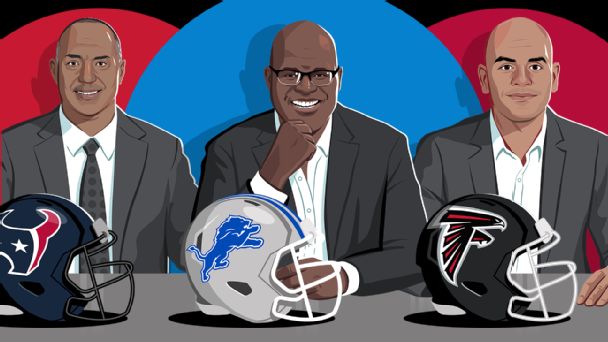 &#8226 Latest on HOU, DET, ATL, NYJ jobs »
&#8226 Play the NFL head coach match game »
&#8226 Cimini: Jets can learn from Gase debacle »
&#8226 Graziano, Fowler make coaching picks »
&#8226 Morris already interviewing for Atlanta gig »
The Texas fired head coach and general manager Bill O'Brien in October and have been led by interim head coach Romeo Crennel and interim general manager Jack Easterby since.
Houston, which during the season began interviewing head coach and general manager candidates not currently employed by teams, has begun requesting permission from teams to interview candidates. On Monday, ESPN's Adam Schefter reported the Texans are requesting permission to interview New England Patriots director of player personnel Nick